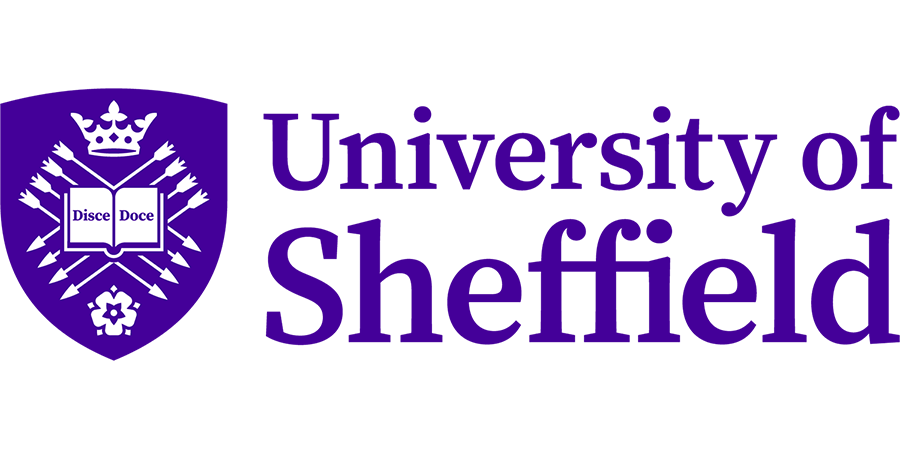 This post offers an exciting opportunity to join the highly successful Centre for Computational Imaging and Simulation Technologies in Biomedicine (CISTIB) within the Department of Mechanical Engineering at the University of Sheffield. CISTIB focuses on algorithmic and applied research in the areas of computational imaging, modelling and simulation. CISTIB is working at the interface between different areas of computational imaging and modelling (Frangi AF et al. Medical imaging and Image computing in Computational Physiology. IEEE Trans Med Imaging. 2013 Jan;32(1):1-7.): medical image analysis, statistical shape analysis, pattern recognition, image-based computational physiology, and personalised virtual interventions. The centre hosts academic members from the University of Sheffield as well as Research Fellows, Research Associates, PhD Students and Scientific Software Developers forming a cross-disciplinary team.
The purpose of the Research Associate post is to support and maintain the University´s national and international reputation for excellence in research and teaching. Contribution to excellence in research will be as a member of a research team carrying out research at a similar level to that undertaken by lecturing staff and will provide substantial scope for academic judgement, originality, interpretation and presentation of results. You will work primarily on the VPH-DARE@IT project, a collaborative project funded by the European Commission's (EC) Seventh Framework Programme (FP7), aimed at developing methods for early and differential diagnosis of dementia. As well as your scientific contributions to the project, you will assist with grant administration and the writing of reports for the EC. Contribution to teaching will include assistance in the presentation of seminars and may include participation in the research group´s teaching programme, yet you will maintain a research-intensive focus.
You will have a PhD degree in computer science, electrical engineering, medical physics or equivalent,. You will have excellent research skills and capabilities and a solid track record of scientific publications in peer-reviewed international journals. You will also have strong programming experience in C/C++, and experience of one or more of non-rigid image registration, diffusion image processing, or statistical shape modelling. Additional experience of MRI image formation and simulation would be an asset. 
The post will remain open till the position is filled. Please, for further information on this post see below. If you would like to discuss further particulars or express your interest in this post, please, contact Prof Alejandro Frangi (This email address is being protected from spambots. You need JavaScript enabled to view it.) with a detailed CV, sample publications, a statement of interest, and a minimum of 3 personal references and their contact details.
To formally apply, please, you need to submit your electronic application through the following link.
CISTIB Centre for Computational Imaging and Simulation Technologies in Biomedicine
Department of Mechanical Engineering
Faculty of Engineering
Research Associate on Model-based Image Computing of Brain Degeneration
Context and Overview
The Environment and Research Team: The Department of Mechanical Engineering is one of the UK's leading departments in its domain, committed to maintaining its position at the forefront of both teaching and research. In the most recent Research Assessment Exercise (December 2008), the Department came second in the country in the league table of Mechanical Engineering departments, and achieved an "Excellent" rating in the last Teaching Quality Assessment. The Department's research strengths include thermofluids, design and manufacturing, solid mechanics, dynamics and biomedical engineering.
More information on the department can be found at http://www.shef.ac.uk/mecheng.
Centre for Computational Imaging & Simulation Technologies in Biomedicine (CISTIB), created within the Department of Mechanical Engineering, the centre involves various academics and their research groups. CISTIB focuses on algorithmic and applied research in the areas of computational imaging, and image-based computational physiology modelling and simulation. CISTIB contributes in different areas of medical image computing and image-based biomechanical and computational physiology modelling. CISTIB works in very close cooperation with clinicians from various research centres from the University of Sheffield and the 5 academic hospitals of the Sheffield Teaching Hospital Trust Foundation, the largest NHS Trust of the UK. Clinical areas where CISTIB members have contributed to, and made substantive innovations in the field are focused around the cardiovascular, musculoskeletal and neural systems, where they have developed diagnostic and prognostic quantitative image-based biomarkers as well methods and systems for interventional planning and guidance. The centre hosts academic members from the University of Sheffield as well as research fellows, research associates, PhD Students and scientific software developers forming a cross-disciplinary team committed to clinical translation of their innovations.
More information on CISTIB be found at http://www.cistib.org.
The VPH-DARE@IT Project
The "Virtual Physiological Human: DementiA Research Enabled by IT" (VPH-DARE@IT) project aims to provide a systematic, multifactorial and multiscale modelling approach to understanding dementia onset and progression and enable more objective, earlier, predictive and individualised diagnoses and prognoses of dementias to cope with the challenge of an ageing European society.
VPH-DARE@IT will deliver the first patient-specific predictive models for early differential diagnosis of dementias and their evolution. This goal will be achieved through the following objectives: a) Deliver a systematic, multi-factorial and multi-scale modelling approach to understanding dementia; b) Explore the lifestyle and environmental factors that predispose individuals to the development of dementia; c) Deliver more objective and accurate differential diagnoses than those currently available in Europe; and d) Shorten the current average time-lapse between the onset of cognitive and memory deficits and its specific clinical diagnosis.
CISTIB has responsibilities as overall Scientific Coordinator of this project and
More information on CISTIB be found at http://www.vph-dare.eu/
Main Areas of Required Scientific Expertise
The candidates will have to demonstrate expertise in one or more of the following areas of computational imaging and modelling and indicate their target area of interest in their application:
Non-rigid image registration:

experience in non-rigid image registration with application to brain, musculoskeletal, cardiac and vascular registration of multimodal imaging. Experience of advanced registration techniques for volumes and surfaces, diffeomorphic registration approaches, statistical deformation analysis, biomechanically-based non-rigid deformations.

Diffusion tensor image processing:

experience of tensor-based image processing, diffusion tensor image analysis, connectivity analysis, fibre tracking, statistical modelling of fibre tracks, tensor processing. A strong background in mathematics and computing are required. We are seeking to characterise tissue anisotropy so as to be integrated in personalised models of brain biophysics.

Statistical shape modelling and image analysis:

expertise in statistical shape and appearance models and interest in developing 3D and 3D+t multi object and multi resolution approaches for neurological, cardiovascular and musculoskeletal image segmentation and shape analysis.
Main Duties and Responsibilities
Research and scholarship:
·          Support the strategic goals set by the principal investigator.
·          Develop research objectives and proposals for own or joint research in collaboration with the principal investigator.
·          Conduct individual and collaborative research projects.
·          Undertake research and development according to the work-plan, applying scientific rigour.
·          Write-up and disseminate results of the research amongst project collaborators, and among the wider scientific community via publications in peer-reviewed, high-impact scientific journals and presentations at national and international scientific conferences.
·          Continually update knowledge and understanding in field of specialism.
·          Translate knowledge of advances in the subject areas into research activity.
·          Manage own research and administrative activities, with guidance if required.
·          Assist in the preparation of proposals and applications to external bodies, e.g. for funding and contractual purposes.
·          Communicate material of a specialist or highly technical nature.
Teaching and learning support:
·          Assist in the supervision of student projects.
·          Provide limited supervision/instruction to classes.
·          Assist in the development of student research skills.
·          Plan and deliver seminars relating to research area.
Communication, liaison and networking:
·          Attend regular meetings, workshops and training as required.
·          Build internal and external contacts and participate in networks for the exchange of information and to form relationships for future collaboration.
·          Help in the preparation of public presentations of the group's research activities.
·          Actively promote the research and raise the public profile of the host department.
·          Actively engage with clinical collaborators in order to better understand the clinical problems that motivate the research and to ensure that the solutions developed are clinically viable.
Planning and organising:
·          Plan the use of research resources, laboratories and workshops as appropriate.
·          Plan and manage own research activity in collaboration with others.
·          Contribute to planning of joint research projects led by principal investigator.
·          Any other duties, commensurate with the grade of the post
Person Specification
Applicants should provide evidence in their applications that they meet the following criteria. We will use a range of selection methods to measure candidates' abilities in these areas including reviewing your on-line application, seeking references, inviting shortlisted candidates to interview and other forms of assessment action relevant to the post.
 

Criteria

Essential

Desirable

 

Qualifications and experience

 

 

1.

PhD degree in a relevant area of Computer Science, Electrical Engineering, Biomedical Engineering or related discipline (or equivalent experience).

X

 

2.

Research experience in the indicated areas of expertise with sufficient breadth/depth of specialist knowledge in the discipline and of research methods and techniques to work within established research programmes.

X

 

3.

A good understanding of the principles and practical aspects of medical imaging, medical image computing and/or signal processing.

X

 

4.

A demonstrable record of publications in peer-reviewed scientific journals (> 5 articles in peer-reviewed indexed journals) and/or conference proceedings (in leading international conferences).

X

 

 

Programming skills

 

 

5.

Excellent computer programming skills/proven experience in scientific software development.

X

 

6.

Substantial experience in C++ and Object Oriented Programming.

X

 

7.

Knowledge of scripting programing languages (e.g. Python).

 

X

8.

Experience with common libraries for image processing e.g.

VTK and ITK.

X

 

 

Communication skills

9.

Effective communication skills, both written and verbal, report writing skills.

X

 

10.

Demonstrated ability to disseminate the results of the research among project collaborators, and among the wider scientific community via publications in peer-reviewed, high impact scientific journals and presentations at national and international scientific conferences.

X

 

11.

Ability to actively engage with clinical collaborators in order to better understand the clinical problems which motivate the research and to ensure that the solutions developed are clinically viable.

X

 

12.

Ability to understand user requirements and communicate technical information to non-technical partners.

X

 

 

Team working

13.

Ability to work effectively as part of a multidisciplinary team and to collaborate, co-operate and participate with others to achieve common objectives, sharing experience and ideas.

X

 

14.

Willingness to and ability to travel abroad to take part in project meetings, seminars and conferences as required to represent the research team, present scientific work or share their expertise with project consortia and beyond.

X

 

 

Supporting staff performance

15.

Ability to support/supervise the work of others, specifically with MSc and PhD.

X

 

16.

Ability to motivate high performance in others and a desire to help others excel.

X

 

 

Problem solving and decision making

17.

Ability to use initiative and develop creative approaches to problem solving.

X

 

18.

Ability to analyse and solve problems with an appreciation of longer-term implications.

X

 

 

Project management

19.

Ability to learn and apply project management skills in the context of large interdisciplinary projects.

X

 

20.

Ability to deputise for the Principal Investigator in projects and to take responsibility as the main CISTIB contact point in project work packages and tasks (up to 3 projects).

 

X

21.

Ability to understand Agile values, principles and techniques and to work with scientific software developments according to these principles.

X

 

 

Personal effectiveness

22.

Experience of developing and maintaining a network of contacts and establishing effective working relationships.

X

 

23.

Experience of adapting own skills to new circumstances.

X